home·com·ing
ˈhōmˌkəmiNG/
noun: an instance of returning home.
It's about that time of year.  Homecoming and football are in full swing.  And the rivalry tensions are getting real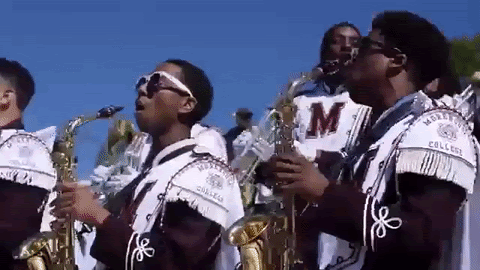 (. . . Wildcats > Rattlers . . . ).
Despite the unlikely connection, the people with whom and places where we spend more than half our waking hours are fertile ground for authentic human connection and the type of shared experiences that have a lasting impression.
So this week, we're exploring a few thoughts on creating a homecoming environment at work.  Really, it's totally possible.
#ForTheWin: Homecoming is designed to be fun!  From birthdays or funding rounds to new large clients, how might you incorporate a regular celebration cadence into your organization? We often get bogged down in our fast-paced operations, moving from goal -to-goal, and forget that celebrating reconnects our work to purpose or foundational "why".  And, it reinforces the behavior you want to show up when you face a new challenge or opportunity.
Who Are Your Quarterbacks?  Back in the day we actually believed QBs could do no wrong.  It's no surprise why they serve as de facto ambassadors for their teams. Similarly, in the professional world, current team members and alumni alike are your natural cheerleaders.  How might you activate present and past talent ? Take the time to organize and engage your alumni before you need them to tell your story.
Nostalgia For Today: Homecoming is about more than the game.  It's a way to highlight the value of making a long term investment in a particular institution and its culture of engagement. Whether it's the inclusiveness of your leadership team (already in compliance with California's new Board gender equity law), expansive benefits or unlimited vacation policy, what innovative or unique value proposition might your organization showcase? Irrespective of if the motive is legacy, bragging rights, or a track record of success, homecoming is one of few ROI-in-practice experiences.  Take advantage.
Cheers,


Venture Cafe Miami