When:
May 25, 2017 @ 6:30 pm – 7:30 pm
2017-05-25T18:30:00-04:00
2017-05-25T19:30:00-04:00
Where:
The Venture Café Gathering (Altamira Room) @ 1951 NW 7th Ave. Miami
FL 33136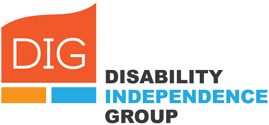 What is e-Accessibility and how can I apply it to my business? In the United States, there are over 54 million people with disabilities. Imagine the untapped market that you are missing! Join this session and learn about to make your website more friendly to people with disabilities. Get up to speed with innovative technology tools, such as screen readers, how to alt tag your pictures, make readable PDF's and learn how to be in compliance with section 508 of the Rehabilitation Act.
Follow on Twitter: @justdigit and @dislaw
Follow on Instagram : @disabilityindependencegroup and @justdigit